Trauma changes you from the inside out.
How do you see yourself?
Have you ever felt helpless or even hopeless?  Have you ever experienced a diminished sense of self?  Have you ever felt a reduced capacity to experience the full range of emotions and experiences that make us human?  Maybe you have felt disempowered and silenced or lost without direction.
 LIFE CHANGES YOU FROM THE INSIDE OUT.
Do you see yourself clearly through the lens of your own experiences or is your vision clouded and skewed by the rubble and debris that's accumulated in your life, your heart buried and tethered beneath it all?
How Horses Heal
Make an Exploratory Call
You can shift your perspective and your life.
CLearing the rubble & debris
Trauma and past hurts are something we all experience — even a small trauma or past hurt — can have resounding impact that ripples through our lives like shockwaves after a bomb has been detonated. We think that since we survived "it" and moved on, we're okay, that we have it all together, however often times, we're not okay. It is in these living, breathing life moments that I have been trained to help and support you.
Re-Envision yourself through a horse.
Horses live in the present moment. They don't look at you and see your past, or know your future. They only know your now. Horses offer you the gift of moving into the present moment step-by-step and then walk alongside you as you find your footing on the path to healing.
Taking inventory...
Do you find yourself taking inventory of your life? Are you looking at where you are and wondering how the hell you got there!?! Are you pondering what life might be like if only …..? Does it feel as though life is at the wheel, dictating your direction of travel? Does it feel as though you are merely a passenger along for the ride? When it feels as though life is at the wheel, it can feel as though there is no point in deciding which way to go, after all, we're just along for the ride. Have you considered that this indecision is actually a decision?
There are times in our lives when we sit back and take a look at where we're at, where we thought we'd be and ponder where we truly want to go. Sometimes, it's unclear where exactly it is we want to go, we just know we don't want to stay where we are. As we take inventory, recognizing we want more than what we've settled for, feelings of stuckness, of being trapped and tethered can come up and try to take hold. I'm here to share with you that you are NEVER as trapped and stuck as you believe yourself to be. You have the power to untether yourself!
The Decision to Change
The decision to no longer settle, to no longer allow the past to dictate the future, the decision to no longer remain stuck, trapped and tethered, is a monumental one! There are junctions, forks, dead ends and correction curves along the paths we journey down in life. As we come upon each one as we travel along our paths, they require us to make a decision as to which direction we will go.
Each of these junctions, forks and corrections you come to are opportunities to make decisions that can begin shifting the trajectory of your life. They are opportunities to take the wheel and begin evaluating the choices you've made, to heal your past and to begin making choices that positively shift the trajectory of your path, mindfully designing a positive future as you untether your heart. You CAN live mindfully, purposefully and empowered!
Implementing Change … that lasts
Jeff Olson defines integrity in his book, The Slight Edge, as "doing the thing you said you were going to do long after the mood you said it in has left you." Change can sound so good and it can be so very motivating however we can quickly find ourselves right back in our rut, tethered and trapped with life at the wheel.
This is where my horses and I come in. This is the sacred space in which deep healing begins as together we clear away the rubble and debris that's buried your heart and soul. Tenderly applying salve to the deep wounds inflicted over the years, together we will untether your heart, freeing you as you step out onto the new path you create with infinite possibilities for your future.
Through the experiential process of Gestalt, with the horses by our side, together we clean up and heal your background, your past.
Old wounds that have festered and scabbed over the years, heal, truly heal, and we untether your heart from all that's bound and trapped it.
With the horses, as active partners, together we explore what it is you truly want for your life. This combined with the use of a myriad of tools brings about true, positive change that lasts for a lifetime.
Break out of the Stranglehold | Find Freedom
Specialized Coaching Services
Equine Assisted Coaching
When you become confident around a 1200lb horse, the challenges we face in life become far less intimidating. Utilizing the Equine Gestalt Coaching Method, we partner with the horses to explore your past, present and future. In doing so, you will find your confidence, remove limiting beliefs, eradicate old thought and behavioral patterns, and place yourself on a path to physical, emotional and spiritual health. In other words, through experiential learning, co-facilitated by the horses, you are able to gain greater awareness around who you were, who you are and who you, now, choose to be.
Virtual Coaching
Before, after and in between your equine sessions, I will be here to support you as you develop your own strategy to move yourself forward — whether you are in the very beginning processes of seeking change or the final process of creating the life you've always dreamed you could live.
Retreats & Groups
Healing together is an important part of recovering from trauma. A support system of friends, cohorts and family all offer a path to healing and regeneration. Retreats and groups at Untethered Hearts seek to rebuild those connections with other likeminded people who have experienced the same thing you're experiencing. The power of knowing you're not alone is truly amazing.
Workshops and Courses
I am developing a series of workshops and an online course that seek to help you with self-care focused routines and exercises that offer small victories toward the larger goal of independence and the rebuilding of a healthy, happy, life. The workshops will offer you the opportunity to work alongside people experiencing trauma while the online course will be self-paced. Experience one, the other, or both.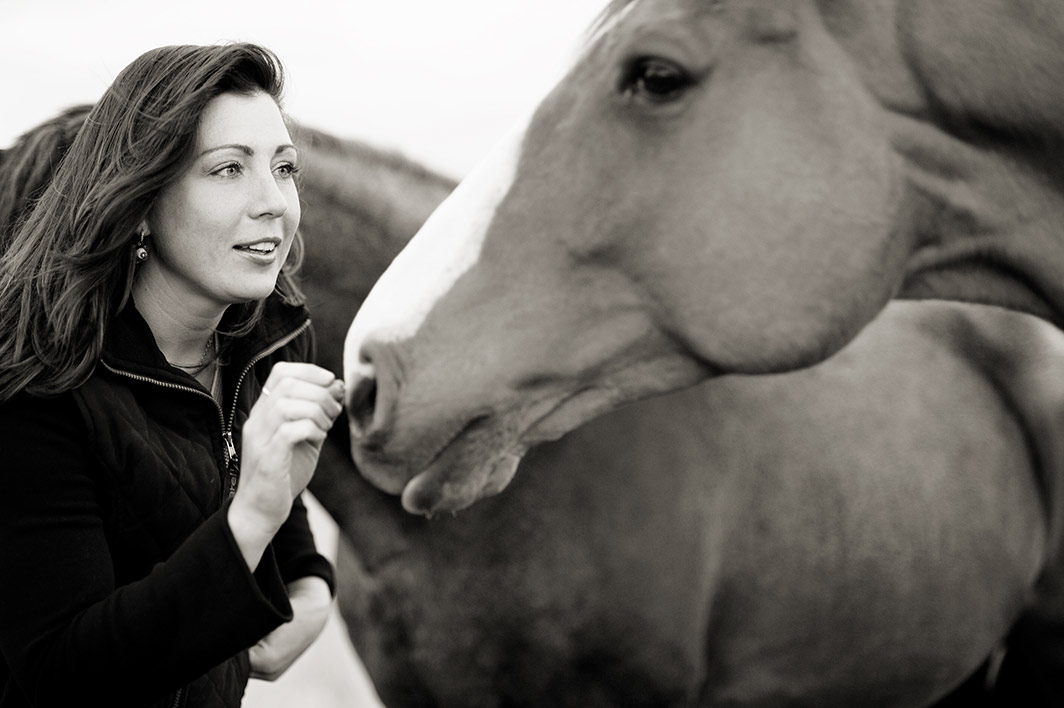 What Drives Me
My Mission
In the midst of life's storms we forget how to dance in the rain.  Untethered Hearts™ is a sacred, safe, confidential place enveloped in compassion where individuals learn to weather life's storms with grit seasoned by grace, healing past hurts and trauma, moving out of the darkness of chaos, conflict and hopelessness from the past into the light of healing, joy, peace and whole-heart-ness.
Watch my interview with Chris Angell on the Touched by a Horse Podcast. I talk about how you are never as stuck as you think you are! The Touched by a Horse Podcast is dedicated to helping people understand the Equine Gestalt Coaching Method and how it changes lives. If you're wondering if this method is right for you, this podcast episode is a good place to start exploring.
On the Raise Them Up Podcast I talk with Heath Kull of the New Mexico Boys and Girls Ranch — The Ranches, about the Equine Gestalt Coaching Method and how both youth and adults are applying to their everyday lives.
The EGCMethod®
Scientifically proven to offer you the ability to see a more hopeful future, the EGCMethod was developed by Melisa Pearce, a founder in the horse/human healing movement. I have studied directly with Melisa to learn how to partner with horses to help humans overcome trauma and create a positive, hopeful future for themselves. My education not only taught me about the healing gifts horses offer, but how to utilize Gestalt Methodology to create wholeness and lasting change for my clients.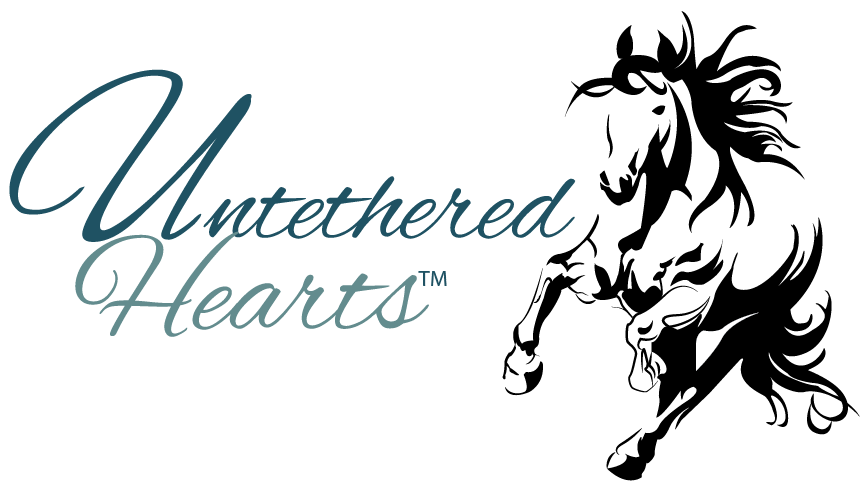 Read My Blog
Writing about my journey from wife of a narcissist to healthy partner, entrepreneur and leader is one of the ways I continue to heal and grow as well as serve my community.